Probus-Guildwood

Our Strength is Fellowship - Our Success is Participation

MISSION STATEMENT

To provide regular gatherings for active retirees who join together to create opportunities to keep minds active, expand interests and enjoy the fellowship of new friends.

This page was last updated: February 14, 2018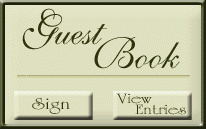 You are welcome to sign in to our guest book.

Please note that entries may be read by other visitors to our website

Meeting Schedule

The Club meets on the 2nd Wednesday of the Month 1:30 to 3:30 p.m.

Guildwood Community Presbyterian Church, 140 Guildwood Parkway, Guildwood Village

At times when I am up to my waist in alligators, it is easy to forget that my prime objective should have been to swim for the shore

(Stolen by Barrie Morgan from someone who said it before me)

News Release by the Government of Ontario

Click here: Helping Seniors Stay Active in Their Communities
Thursday 30th November

(Canadian Association for Retired Persons)

Christmas Lunch at the Guild Inn Estates

Wednesday 13th December