Probus-Guildwood

Our Strength is Fellowship - Our Success is Participation

MISSION STATEMENT

To provide regular gatherings for active retirees who join together to create opportunities to keep minds active, expand interests and enjoy the fellowship of new friends.

This page was last updated: September 12, 2020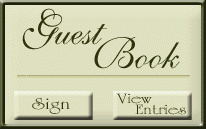 You are welcome to sign in to our guest book.

Please note that entries may be read by other visitors to our website

The Club meets monthly on the second Wednesday of each month at 1:30pm to 3:30pm

at Guildwood Community Presbyterian Church, 140 Guildwood Parkway, Guildwood Village  Scarborough

Enjoy the beauty of fall colours

Click here for some local photos in Guildwood Village
Until further notice, we are not highlighting trips to shows, theatres, cruises etc.

When the coronavirus emergency is over, we will gladly be promoting these wonderful events again.

Click here
for the August e-newsletter of the Guildwood Village Community Association (GVCA)
Click here for 4 minute video of "This Is My Canada"
Click on this icon        (bottom right) to view in full screen

For all dog lovers

ENJOY !!!!

Click picture for a larger image