Probus-Guildwood

Our Strength is Fellowship - Our Success is Participation

MISSION STATEMENT

To provide regular gatherings for active retirees who join together to create opportunities to keep minds active, expand interests and enjoy the fellowship of new friends.

This page was last updated: September 19, 2019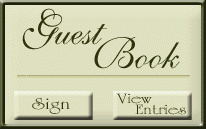 You are welcome to sign in to our guest book.

Please note that entries may be read by other visitors to our website

The Club meets monthly on the second Wednesday of each month at 1:30pm to 3:30pm

at Guildwood Community Presbyterian Church, 140 Guildwood Parkway, Guildwood Village  Scarborough

INTERNET USERS BEWARE !!!

CHRISTMAS LUNCH - 2019

Q'ssis Banquet Hall on Kingston Road

Wednesday 11th December

Enjoy the beauty of fall colours

Click here for some local photos in Guildwood Village
These links below have pages of photos and videos of our Christmas Lunches:

Click this picture for a larger image