Probus-Guildwood

Our Strength is Fellowship - Our Success is Participation

MISSION STATEMENT

To provide regular gatherings for active retirees who join together to create opportunities to keep minds active, expand interests and enjoy the fellowship of new friends.

This page was last updated: December 16, 2018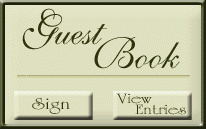 You are welcome to sign in to our guest book.

Please note that entries may be read by other visitors to our website

With my ailing memory, I am thinking of changing my computer password to "incorrect", that way when I log in with the wrong password, the computer will tell me...

"Your password is incorrect"

Probus-Guildwood wishes our readers a very Merry Christmas and a Happy New Year.

We hope that 2019 brings you good health, wealth, and happiness.